EYASM is a non-profit organisation created to encourage, support and educate Young African Single Mothers and their children both in the Diaspora and Africa, specifically Cameroon.It is also a unique forum with resourceful programs like; how to file for child support, financial planning techniques, welfare assistance and mentoring. EYASM coach (young single mothers bounded by one common pain and struggle) and equipe them with the skills to achieve their goals in the society.
EYASM was founded in 2018 by a young passionate African single mother of two (twins) Souvo A based in Germany. Souvo hails from West Region of Cameroon. She is a holder of a bachelor degree in law from the university of Yaounde . Aside raising her children, souvo has been working hard to sustain hersef and her children.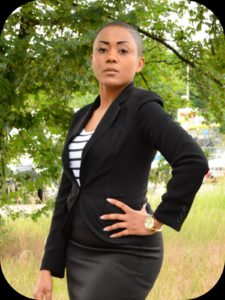 Why EYASM
Miss Souvo experienced first-hand struggles and triumphs of raising her twins alone. Because her journey of single parenting was not a walk in the park, Miss Souvo felt such a strong calling to be a blessing to other single moms who are feeling alone, depressed and frustrated in bringing up their children alone. Her aim is to provide emotional, educational and guidance support to single mothers.
Mission
Our mission is to encourage, support, guide and educate young African single mothers to rise up and successfully lead their children to become efficient and successful in the society.
Vision
Our vision is to support young African single mothers and their children financially, morally, economically, and psychologically through skills based training, production of handicraft and micro finance initiatives to engage in to small business in other to fully become independent in the society.
Organising workshops event

Counselling assistance ( psychological and emotional) problems

Celebration oft he international women's day

Exhibition on the international day against racism

Handicrafts for parents and children
Designing and carrying out entrepreneurial trainings for women. This is aimed at empower them financially which could go a long way to pay for their children's education, nutrition and health.

Counselling assistance (psychological and emotional) problems

Lead an advocacy and create awareness on harmful traditional practices and policies that affects women including those that lead to single motherhood and discrimination.

Celebration of the international women's day

Handicrafts for parents and children
OBJECTIVES
Creating an environment that is friendly, positive, productive, supportive where mothers can receive the help they need to enable themselves function fully in the society.
Creating opportunities for single mothers to meet and overcome isolation.
Providing, accurate, information, support referral and advocacy services to single mothers.
EYASM also strives to re-inforce confident in single mothers
Providing accurate information and resources to single mothers through regular news letters, emails bulletins, information sheets, forums and our website.
Representing the needs and issues of single mothers through media working with government and community organization and research.
To provide a framework for a mentoring and support program for single mothers and their children
Advocating to overturn the social, economic, and legal discrimination against single mothers and raise the status of single mothers and their children.