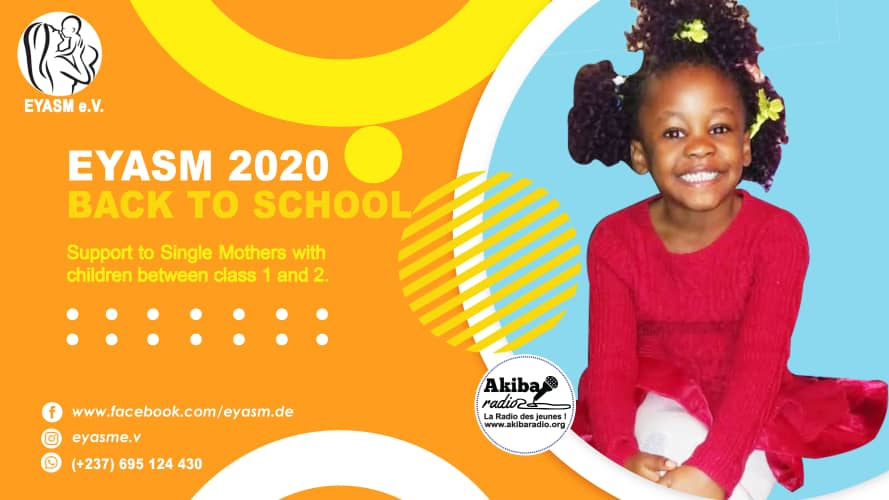 BACK TO SCHOOL!
EYASM ( Empowering Young African Single Mothers) & Akiba Radio launches a Back-To-School Campaign to assist single Mothers and their children between class 1 & 2 have basic neccesities like books, bags, pencils, colors ,erasers, sharpeners, water bottles, face masks for their effective resumption of school in October 2020.
EYASM is on a mission to support, encourage and educate single mothers and their children.
EYASM & Akiba Radio will be supporting 10 children of single mothers who cannot afford these basic needs located in Douala.
We are calling on well wishers to join this cause for TOGETHER WE CAN MAKE A CHANGE.
To Benefit Contact Us On;
WhatsApp only: +237 6951244331
Facebook: eyasme.v